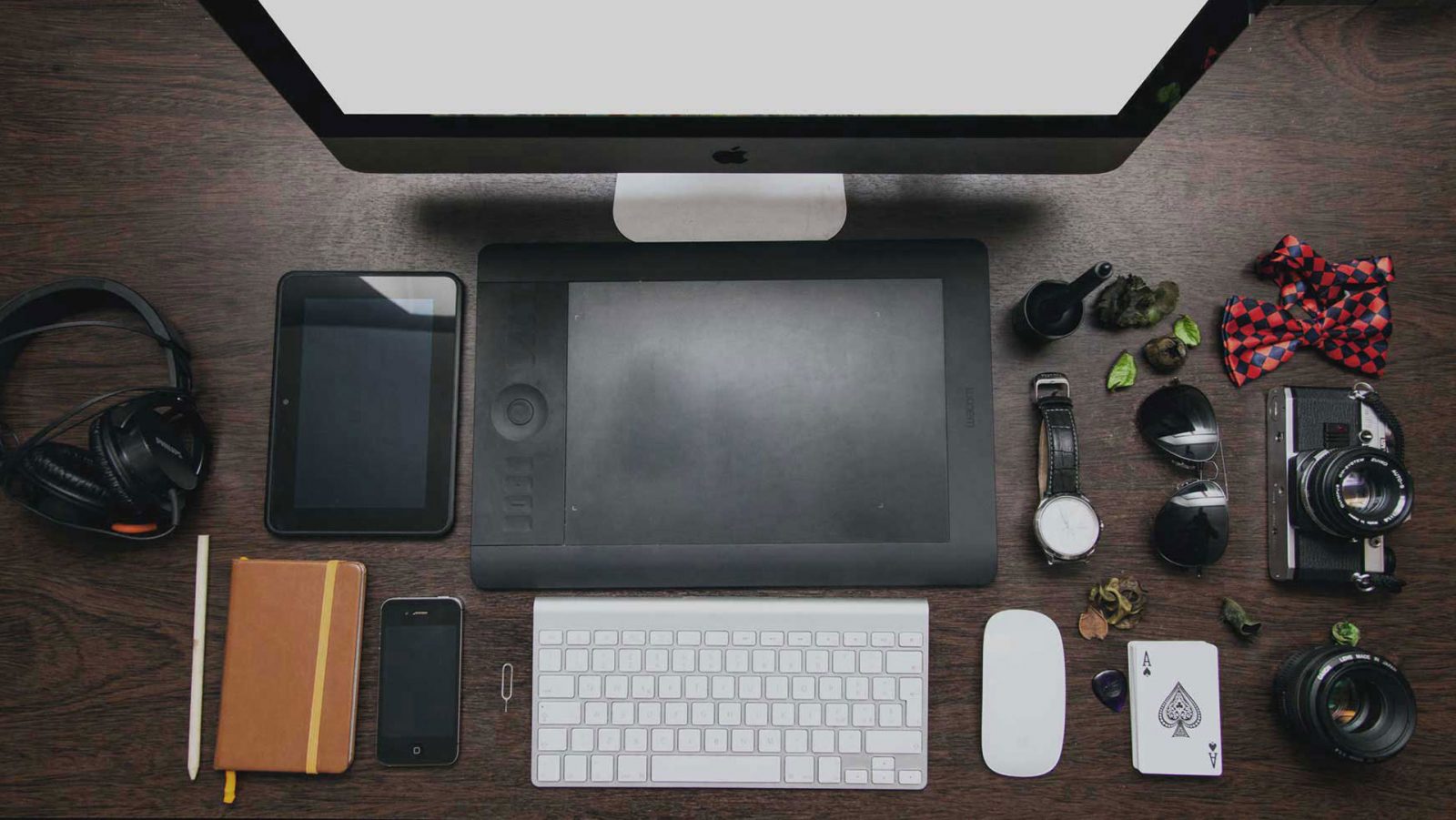 14 Jul

Persuade with Modern Copywriting

Marketers spend a lot of time drafting poignant email copy, designing wonderfully branded email templates, and crafting succinct and enticing email subject lines that get open and click-through rates skyrocketing.

But before hitting send, have you considered whether your subscribers will even get the opportunity to read your email?
Email Deliverability
Email deliverability is the rate at which your email actually makes it into recipient inboxes. An email deliverability rate can be lower when an email bounces or gets automatically filtered into a spam folder.
No matter how legitimate of an email marketer you are, there are a host of things you may not even know about that can prevent your email from ever reaching someone's inbox. With more stringent laws and increasingly sophisticated spam filters, it's to your benefit to know everything that can affect your email's deliverability.
Download our free guide to creating emails people actually click here.
If steering clear of legal trouble isn't enough to convince you, squeezing more ROI out of your email marketing efforts certainly should. Take a look at the things you should absolutely never do in your email marketing if you want your messages to be successfully delivered, and the things you can proactively do to increase your rate of email deliverability.
The first step in improving email deliverability will be to run a test to see if you are encountering any issues. To learn more about email deliverability test tools, click here.
29 Ways to Avoid Sending Spam Email & Improve Your Email Deliverability
What You Should Never Do
1. Don't buy or rent email lists.
Yes, you can legally rent and purchase lists of people who have agreed to email communications — but it's never a good idea. Not only is it a dirty email marketing tactic that goes against the Terms of Service for your email service provider, but these people don't actually know you — and it's likely they won't even want your emails. In other words, there's a good change they'll mark you as spam. Plus, let's be honest … high quality email addresses are never for sale.
2. Don't scrape sites for email addresses.
Scraping websites for email addresses may seem like a fast way to build a contact list, but it's bad for your business — not to mention illegal in many countries, including the United States, thanks to the CAN-SPAM Act.
3. Don't email people who have bounced repeatedly.
Hard bounces are the result of an invalid, closed, or non-existent email address, and these emails will never be successfully delivered. Bounce rates are one of the key factors internet service providers (ISPs) use to determine an email sender's reputation, so having too many hard bounces can cause them to stop allowing your emails in folks' inboxes.
(Email deliverability is covered extensively in HubSpot's free email marketing certification course, so check that out to learn more.)
4. Don't use all caps anywhere in your email or its subject line.
Don't yell at people. It's not nice. Using all caps in your subject line might get the recipients' attention, but probably not in a good way. Using all caps can really rub people the wrong way. It's annoying and can seem spammy.
In fact, according to a study by the Radicati Group, more than 85% of respondents prefer an all-lowercase subject line to one in all caps.
Instead of using disruptive tactics like all caps to get people's attention, try personalizing your emails, establishing relevancy, and using catchy and delightful language. (Read this blog post on how to write compelling emailsfor more tips.)
5. Don't use exclamation points!!!!!
Another thing that can make your subject line and/or email look unprofessional and spammy? Exclamation points — especially a whole bunch of them in a row. And when 69% of email recipients report email as spam based solely on the subject line, you'll want to stay away from triggers like this as much as you can.
Plus, when you ask punctuation to do a word's job, it can really dilute your message. The next time you're tempted to use an exclamation point in an email (or anywhere, really), use this flowchart, "Should I Use an Exclamation Point?", as a gut check.
6. Don't use video, Flash, or JavaScript within your email.
By default, most email clients don't allow the ability to view rich media like Flash or video embeds. Instead, use an image of your video player (with a play button) that links to the rich media on a website page.
As for JavaScript and other dynamic scripts, even if a spam filter allows your email through, most email clients won't allow these scripts to function — so avoid using them altogether.
7. Don't embed forms in your emails.
Forms aren't supported in email across common email clients due to security risks. Instead, place a call-to-action button or a link to a landing page with a form in the body of your email.
(HubSpot customers: Learn how to add a call-to-action button to your emails in HubSpot here, and how to create a form for your landing pages in HubSpot here.)
8. Don't include attachments to your emails.
If you want to send your recipients something like a PDF or a Word document, don't attach the file to the email — otherwise your email could get blocked by spam filters. Instead, upload the attachment to your website and link to the file location in your email using an effective call-to-action button. This'll minimize the chance of being blocked by spam filters and decrease the load time of your email.
(HubSpot users: HubSpot's attachment tool in the email editor automatically does this for you. Simply highlight a bit of text or an image and click the attachment icon, and HubSpot will turn that text or image into a link leading to that attachment.)
9. Don't use spam trigger words.
One of easiest ways to avoid spam filters is by carefully choosing the words you use in your email's subject line. A good rule of thumb is this: If it sounds like something a used car salesman would say, it's probably a spam trigger word. Think "free," "guarantee," no obligation," and so on. (For more, look at this list of common spam trigger words.)
Instead of using these trigger words, be creative, interesting, and informative — without giving too much away. Some better ideas for subject lines include:
"Hi [name], [question]?"
"Did you get what you were looking for?"
"You are not alone."
"Feeling blue? Like puppies?"
10. Don't use a red font when drafting your emails.
Same goes for using invisible text, i.e. a white font on top of a white background. These are common tricks that spammers use, so it's an instant red flag for spam filters.
In fact, people don't like when marketers use irregular fonts, font sizes, and font colors at all in emails. In that same study by the Radicati Group, out of the top 10 objectionable email trends, four revolve around fonts. Over 60% of respondents considered it unacceptable for email marketers to use different font sizes, irregular fonts, and different font colors. Nearly 70% of respondents prefer fonts to be one size.
11. Don't forget to use spell check.
According to that Radicati Group study, 80% of all respondents find spelling and grammatical errors the most unacceptable email offense. But spelling mistakes aren't just unprofessional — they're actually a spam trigger, too.
It's easy for little spelling mistakes to slip by — especially when you're self-editing. Read this post to learn the most common spelling and grammar mistakes so you never make them again.
12. Don't jam pack your email copy with keywords.
Keyword-stuffing your emails means shoving as many keywords into your emails as you can. There's a reason Google give a lower rank to webpages that are stuffed with keywords — and that's because it's harmful to user experience. No one wants to read content that's optimized for a robot.
To make it more likely folks will open your emails and not mark them as spam, write your emails for humans, not robots. Copywriting that makes people want to take action is both simple and compelling. To make your writing sound more personable and relatable, use casual language, colloquial expressions, and even personal anecdotes.
I love the example below from Turnstyle Cycle (from our roundup of 12 great email marketing examples). The copy is beautiful in its simplicity. It's friendly, yet sincere — especially with the following lines: